How Enterprises Prioritized AI in 2020
Last year at this time, IT leaders were creating budgets and plans for AI initiatives. Here's how a pandemic impacted them.
In Autumn 2019, as CIOs carefully crafted their technology investment plans for the new year, artificial intelligence and other advanced analytics made up a key part of the initiatives earmarked for investment. It was during that October to December time period when Deloitte was surveying IT leaders about the state of AI in their enterprises for a report released in July 2020. But as we all know, the tech plans those leaders set late last year hit a surprise challenge in the form of the COVID-19 pandemic that shut down economies and changed the way we work.
But instead of throwing out those plans to preserve investment for other priorities, AI and advanced analytics became one of the top priorities, according to Beena Ammanath, executive director of the Deloitte AI Institute. Rather than cut back on these initiatives to preserve cash during what started as an unpredictable crisis, IT leaders instead accelerated their investments in these technologies.
Many of those enterprises — 71% — were planning to increase their investments anyway, Ammanath told InformationWeek. Those are the ones who told Deloitte in their survey responses last fall that increases in AI investments were part of their 2020 plans. Now that 2020 is nearly over, Ammanath said that about three-quarters of the companies did continue to increase their investment.
Read more about 2021 IT trends here:
Top 10 Data and Analytics Trends for 2021
How to Negotiate with Software Providers for the Best 2021 Deals
CIOs Brace for 2021: A Bumpy Ride With Lots of Opportunity
Data Science: How the Pandemic Has Affected 10 Popular Jobs
"COVID might have been a factor in that," she said. "Maybe COVID helped them justify that the additional spend was needed."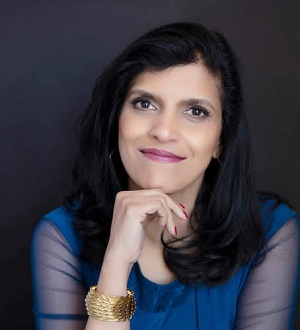 Beena Ammanath
A portion of these companies — those with more advanced AI strategies — had previously said in the survey that they planned to integrate AI into all their enterprise apps in the next 3 years. Did the pandemic change those plans? It's still early to tell because the new survey is just kicking off now and won't be released until next year. But Deloitte has seen some early indications.
"I think that timeline may be reduced," Ammanath said. "Demand for AI solutions has increased. We might see that timeline shrinking down."
This acceleration in AI deployment at some companies during the COVID-19 pandemic is happening because some of the use cases for advanced analytics and artificial intelligence help during this particular kind of crisis. For instance, automation tools can help fill the gaps when fewer employees are in the office. Similarly, chatbot deployment, which relies on natural language processing (NLP), a component of AI, has accelerated during the pandemic as enterprises look for help in everything from internal IT services to external customer facing services.
Applications such as chatbots are nothing new, but they got more investment and attention in 2020 as companies needed help to fill the gaps during lockdowns and self-isolation mandates. For instance, even if customer service employees could bring desktop or laptop computers home, not everyone had a quiet place for phone calls, so there was a need for more automated service. Plus, the pandemic spurred more customer service calls about customer orders, stimulus check availability, and a host of other pandemic-specific questions. Chatbots helped relieve some of the pressure of those additional queries for some organizations.
As we head into 2021, Ammanath sees a couple of AI-related trends coming on strong. First, one of the big AI technologies that will get a lot of attention in the new year is computer vision. This technology has already garnered some negative attention in 2020 as people protested against facial recognition use and some big tech companies stepped back from selling their facial recognition technology to law enforcement.
But there are a number of uncontroversial use cases for computer vision technology. For instance, Ammanath said, in manufacturing, computer vision could detect a product quality issue early in the manufacturing process. Normally such issues aren't detected until the product gets to the end of the manufacturing process and is inspected for quality control. If computer vision can detect quality issues where they happen, they can improve efficiency and save costs.
Another growing area of attention in artificial intelligence for 2021 is ethics. This is an area that has gotten increased attention in 2020. For instance, facial recognition is a use cases that has been an area of concern. But it goes beyond just a single use case.
In the survey conducted last year, 95% of companies that were adopting AI had expressed concerns around ethical AI, transparency, and explainability, according to Ammanath. Survey respondents were worried about the impact of AI on employment, and they worried about organizations using AI to manipulate people. That concern will continue as we enter into 2021. Ammanath believes that AI ethics will ramp up from the discussion phase to real solutions.
"We are definitely seeing a lot happening in this space."
Jessica Davis has spent a career covering the intersection of business and technology at titles including IDG's Infoworld, Ziff Davis Enterprise's eWeek and Channel Insider, and Penton Technology's MSPmentor. She's passionate about the practical use of business intelligence, … View Full Bio
We welcome your comments on this topic on our social media channels, or
[contact us directly]
with questions about the site.
More Insights