Government CIOs Prioritize Chatbots in Pandemic
Before COVID-19, state CIOs were still looking for good use cases for chatbots. The pandemic brought plenty of them.
The lives lost and economic suffering due to the COVID-19 pandemic is a dark legacy of 2020. But amid the grim reality and grief have been a number of silver linings. For businesses and governments responding to the immediate crises of the pandemic, new funding for priority projects has helped fuel changes that had been on a much slower track and that promise to benefit citizens and customers for years to come.
Government services is a prime example of this. Digital transformation projects and other modernization efforts may have been on the technology roadmaps of government organizations for a long time. But finding the money to pay for modernization programs and make them work across agencies just wasn't how government had ever functioned.
That's because government is organized from the inside out, according to Casey Coleman, senior vice president of global government solutions at cloud-based CRM giant Salesforce. Coleman should know. She previously served as CIO for the US General Services Administration, an agency of the US government established to manage and support the basic functioning of federal agencies.
Here's how Coleman explains it. An individual may qualify for multiple government services — Medicare, child welfare, and unemployment benefits, for instance. But these services are organized and operated by different teams that have different funding, different systems, and different rules to follow.
"That inside-out view is natural when you understand how government is created and authorized and funded and operated," Coleman said. "But it's not the way we look at services as recipients and as citizens and taxpayers."
Today's citizens have grown accustomed to the more modern customer services they get from businesses. You can order your lunch ahead of time via an app and pick it up at the restaurant. Or you can order an Uber. Or you can pay your bills from your mobile device. As consumers we are now used to being able to do things fast and we prioritize convenience.
But that's not how government is set up. Each agency has its own team and systems. If you want to get a driver's license, you need to go to the DMV. There is no one-stop shopping.
"The way government is structured operationally makes it a big challenge," Coleman said. It's difficult to fund a digital transformation across agencies or a project that will work across agencies.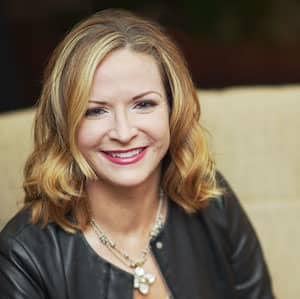 Casey Coleman
While plenty of businesses cite their siloed operations as a roadblock to progress, governments may be even more prone to this kind of impediment.
But that doesn't mean the interest in modernization isn't there. For instance, in 2019, state CIOs were certainly interested in deploying automation, machine learning, RPA, and chatbots, according to the 2019 State CIO Survey conducted by NASCIO (National Association of State CIOs). But these state IT executives said that finding the right use case for these technologies was still a top consideration. They hadn't done it yet.
That search is over. The pandemic created many use cases. A report from NASCIO released in June 2020 revealed that three-fourths of state governments were deploying chatbots to assist with questions on unemployment insurance, general COVID-19 questions, or other spikes in inquiries due to the pandemic.
Just like in their business counterparts, the higher need in governments for service delivery due to the pandemic has loosened up the purse strings of budgets for funding priority projects to meet spikes in demand.
Coleman says the funding for these priority projects have come from a mixture of sources, and it varies according to the different levels of government. Funds may come from the general IT budget, and all states have rainy day funds, according to Coleman.
"But there's been a lot of special funding allocated for the pandemic response in general," she said, via Congressional action designed to help COVID-19 relief.
States have put it to good use. The NASCIO report estimates that about half of the states are now using a chatbot on their unemployment web sites.
"Staff at state unemployment offices found themselves spending much of their day answering questions instead of processing or adjudicating claims," NASCIO said in the report. "Scaling up staff at call centers was necessary, and then many turned to chatbots to answer frequently asked questions."
That was the case for the Texas Workforce Commission, which received 98,000 online claims in a single day on April 2, 2020. The commission scaled up call center employees and hours and also added "Larry the Chatbot" to the commission's website to assist with the online traffic. The commission said that it took just four days to get Larry up and running with help from AWS and Accenture, according to the NASCIO report.
The Texas use case is one of many for states that were driven by the need to respond in the pandemic.
Beyond unemployment use cases, states have found many other ways to use chatbots to help with spikes in demand during the pandemic: for instance, answering health-related COVID-19 questions, and helping small businesses with COVID-19 related loans and grants.
Expect the use cases to keep coming, even if we eventually overcome this coronavirus pandemic.
"All the states we talked with said they believe the use of chatbots on state government websites will continue long after the pandemic," the NASCIO report said.
Read more about chatbots and AI here:
The State of Chatbots: Pandemic Edition
Top 10 Data and Analytics Trends for 2021
CIOs Brace for 2021: A Bumpy Ride With Lots of Opportunity
Jessica Davis has spent a career covering the intersection of business and technology at titles including IDG's Infoworld, Ziff Davis Enterprise's eWeek and Channel Insider, and Penton Technology's MSPmentor. She's passionate about the practical use of business intelligence, … View Full Bio
We welcome your comments on this topic on our social media channels, or
[contact us directly]
with questions about the site.
More Insights