Freedom Financial CIO Taps Analytics for COVID Tracking
As employees trickle back to the office, Freedom Financial is using technology and analytics to help prevent the spread of COVID-19.
While some companies are extending their work-from-home plans through the end of 2020 and even into 2021 in response to the COVID-19 pandemic, many organizations also realize that some employees do their best work in an office or even prefer to work in the office. For companies looking to accommodate the return of some workers to an actual office facility, there are changes underway.
That's the case for Freedom Financial Network, a consumer credit and financial advocacy services company. Like many companies, Freedom Financial didn't have a lot of time to plan for its employees to start working from home.
The company operates out of a few floors of an office building it owns in San Mateo, California, and two newer office buildings in Tempe, Arizona. The company employs about 25,000 people in total, including about 2,000 call center agents.
"We only had 24 to 48 hours to get everyone out," CIO Mark Tonnesen told InformationWeek. Putting together the work from home technology took a little longer, however. The company bought new thin clients for a lot of its call center workers to enable them to quickly make the move to working from home.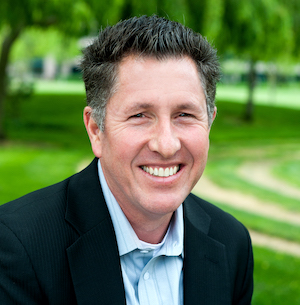 Mark Tonnesen
It was a challenge to find the thin clients, network devices, and monitors to make it all happen, however.
"I had to pull a lot of favors out of our supply chain," Tonnesen said, adding that from ideation to execution was a 12-day process. What happened next was a bit of a surprise.
Productivity improved by about 8%, sick days went down by 5%, and call volumes increased, according to Tonnesen.
"All the measures went the right way. It was shocking to me," he said. "I thought there would be a productivity hit. But it went the other way."
Read more about how IT leaders are responding to the conditions caused by the pandemic.
While he doesn't have any regrets, Tonnesen said if he had to do it again, he might have pushed a little harder on getting the executive leadership to embrace the work-from-home philosophy a lot sooner.
"We had a policy against working from home," he said. "We had no infrastructure for it."
Back to the office
The company reopened its Tempe offices after Memorial Day to employees who wanted to come back.
"It's voluntary," Tonnesen said. "There are folks that have been habitually back at the office. Maybe they have poor internet service at home or a place to work there."
Employees are trickling back and the current capacity is about 20 to 25%. Freedom Financial has put together an employee safety protocol. Like many organizations, that has included sterilizing desks and office areas. The company is taking a "round robin hoteling approach," Tonnesen said. After someone uses a desk it is sterilized and the company lets 48 hours go by before someone else uses that same desk. Among the other precautions, Freedom Financial is performing temperature testing in the lobbies, administering a 25-question survey to assess COVID-19 exposure risk.
Freedom Financial has also been monitoring employee density. The company has leveraged the Kloudspot Situational Awareness System and analytics system to ensure employees maintain social distance. The system can detect if there are too many people in a particular area of a building, and it can provide detailed reporting, Tonnesen said.  
It tracks employee movements through a building using Wi-Fi and each employee's mobile device.
"We need this to really ensure that we're providing a safe environment for the employees," Tonnesen said. The system will also be used to assist employees who may have been exposed. For instance, is someone tests positive for COVID-19, the system can go back and look at the dates and times that employee was in the office and provide information about the other employees who were also there. Alerts are sent to the human resources and facilities departments. Those employees that may have been exposed can then be notified and tested. Those workers are then quarantined for 14 days at home and must test negative before they come back.
The precautions are paying off so far. Since returning to the office, there have only been two cases where employees were near another infected employee. Those two exposed workers did not become ill.
Tonnesen said Freedom Financial also uses Kloudspot for security. It is connected to security cameras around the buildings and campuses. But the company originally purchased it to help with space utilization. Freedom Financial was 90% occupied in its new buildings and was talking to a developer about building a third and fourth building in Tempe. But Kloudspot reports revealed areas that were rarely being used, like big conference rooms.
"We now know how we are utilizing the space, how many people are coming back to the office, and what locations are being used," Tonnesen said, and that could potentially save the cost of building those new office buildings.
Jessica Davis has spent a career covering the intersection of business and technology at titles including IDG's Infoworld, Ziff Davis Enterprise's eWeek and Channel Insider, and Penton Technology's MSPmentor. She's passionate about the practical use of business intelligence, … View Full Bio
We welcome your comments on this topic on our social media channels, or
[contact us directly]
with questions about the site.
More Insights